Surviving the Fish Market
One of Tokyo's delightful idiosyncrasies is that it's a busy, modern, 24-hour kind of place… except for the trains. There's a solid 4-hour block in the middle of the cold, dark night where your only options are expensive taxi rides and long, chilly walks. Enter Jonathan's, which is like IHOP but with wine, a waiter call button, and socially acceptable napping. We got to the appointed Jonathan's around 11 pm, ordered dessert and a bottle of wine, and settled in for a long winter's snack.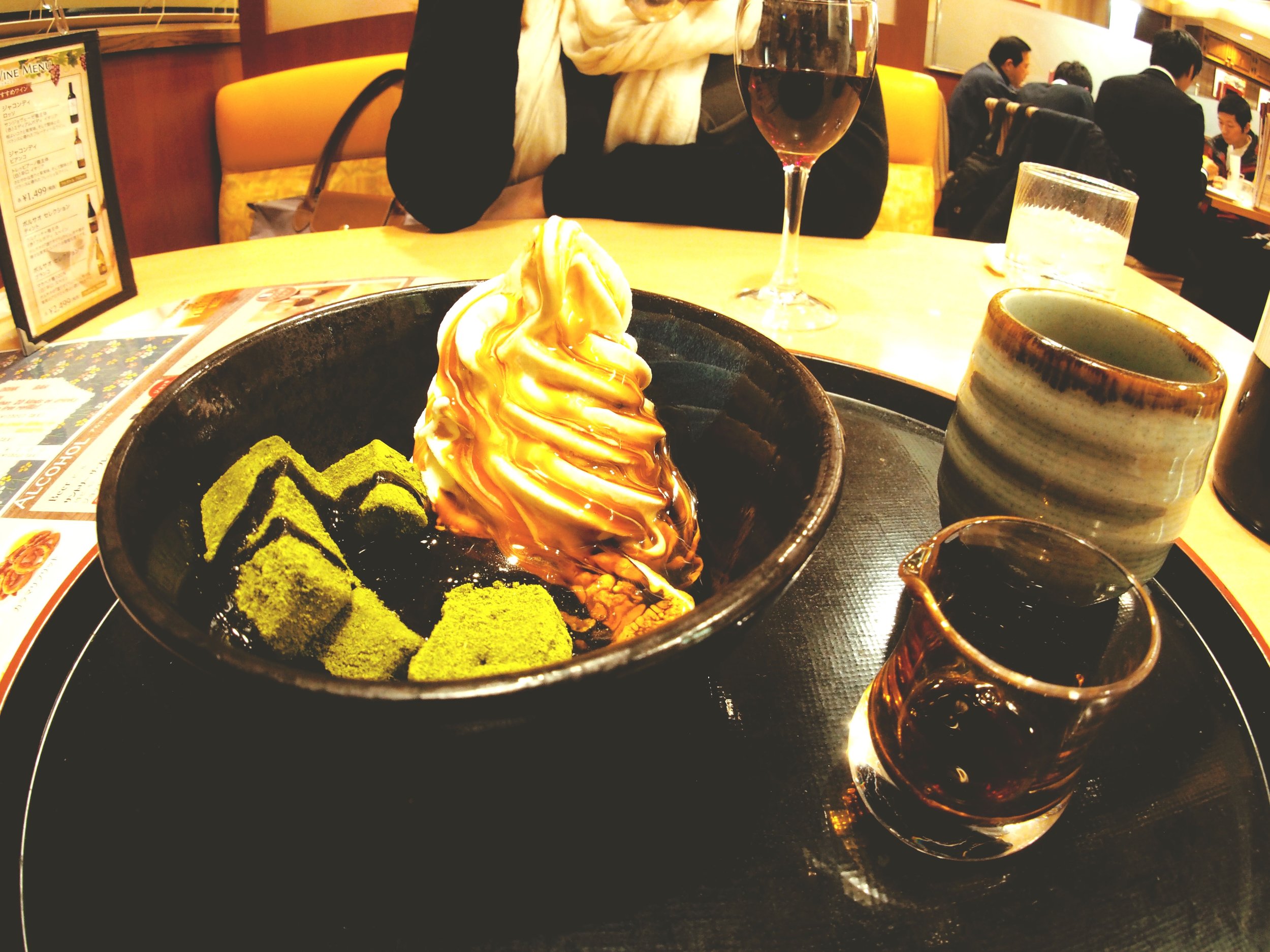 Jonathan's is an absolute delight.
By 1 am it was either join our neighbors napping on nearby tables or get in line at the market, so we picked up some of Japan's ubiquitous canned coffees and joined the auction queue (the British in the line made sure it was a proper queue).
Three hours later, we were given uber-glamorous neon green vests and herded into a little room, where a man who'd spent 30 years learning the tuna-buying trade told us that he was finally getting good at it.
Illustration of one near death experience.
At 5, we were admonished to follow all instructions and lead out in a single-file line, cameras at the ready. You know those games where you're a frog trying to run across a busy six-lane highway? This was like that, but with tiny, vindictive fish carts aiming straight for you, giant truckloads of fish backing up haphazardly, and Japanese officials coming wildly close to yelling at you. This was easily one of the most terrifying experiences of our lives.
The auction itself was like an ambulatory poker game. The tuna, flash frozen bright white and resting tailless in long lines, were hard to recognize as fish. The experts in wellies examined each one, stabbing sharp hooks into the frozen pink flesh, holding flashlights up to the ruby red slices, and scribbling in little notebooks as they carefully decided where to place their bets. They watched each other out of the corner of their eyes, noting which fish were lingered over or returned to.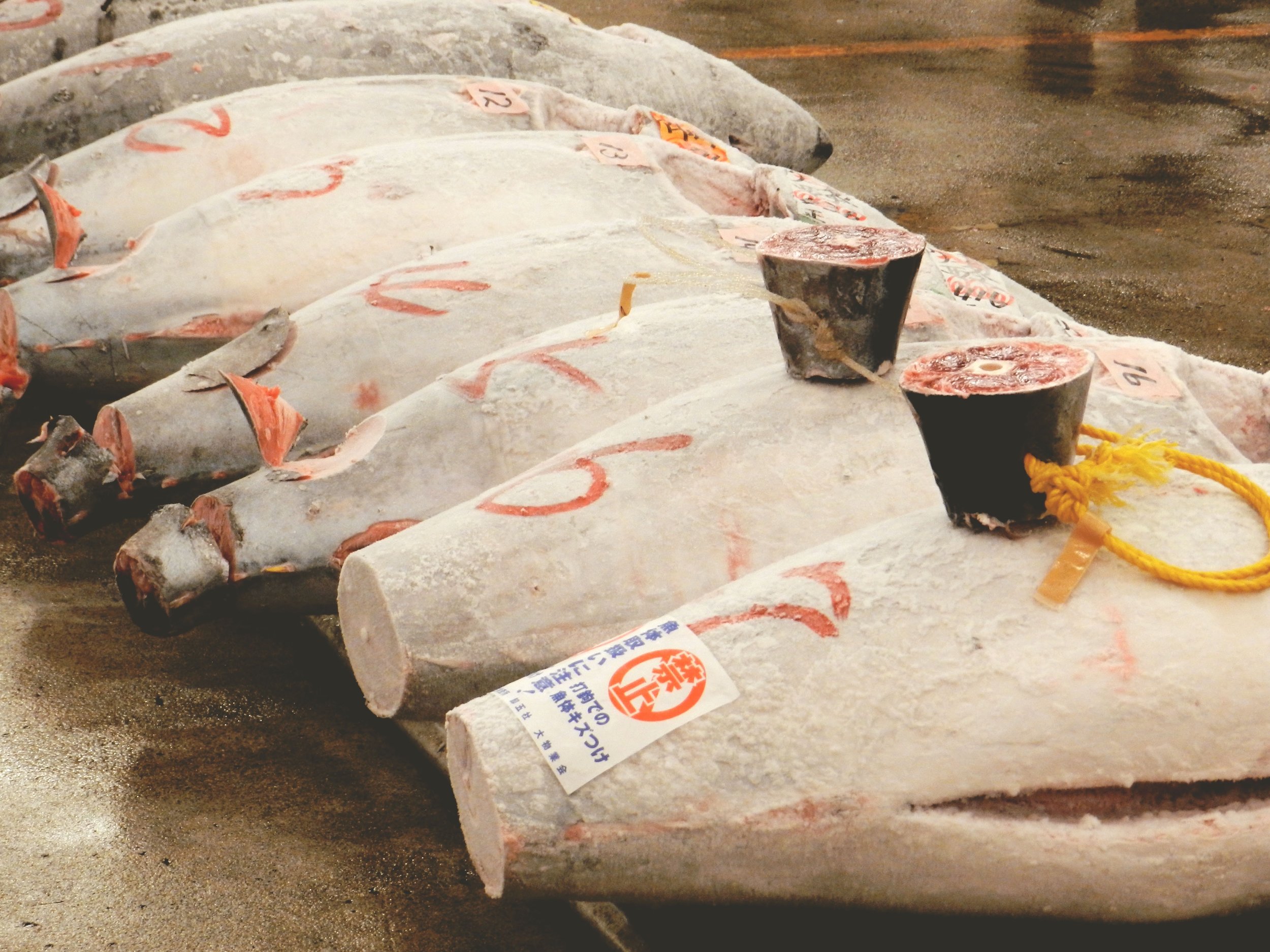 Later these will be in our bellies.
The auctioneer's hypnotic call echoed around the florescent hall, smoothly flowing from fish to fish. He stood calmly above the crowd of the fish buyers, the maestro of this daily Tokyo tradition. This is where the tuna that hundreds of thousands of people will eat today starts.
Chelsea Carlson